Cobertura: TNA iMPACT Wrestling 08/12/16 - Two winners and one championship!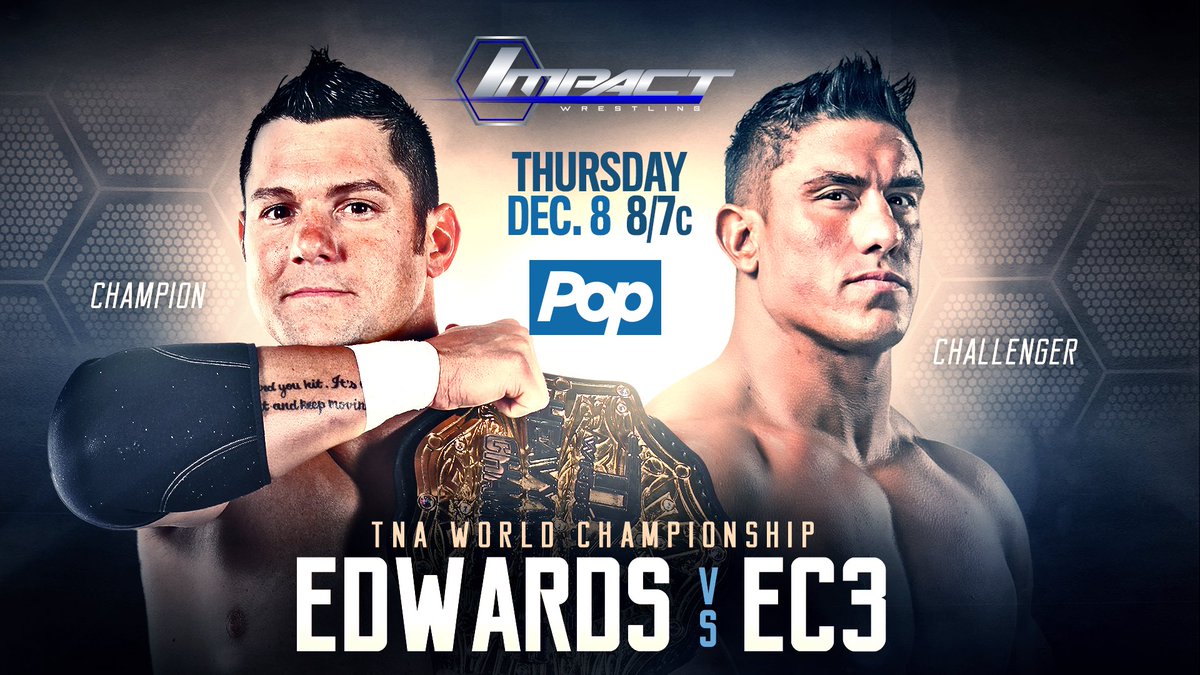 Nesta noite a POP TV traz com toda a exclusividade mais um episódio inédito do iMPACT Wrestling, diretamente da Universal Studios, em Orlando, na Flórida. Os combates anunciados até agora, são: Ethan Carter III vs. Eddie Edwards pelo TNA World Championship, Al Snow e Mahabali Shera vs. Tribunal (Basille Baraka e Baron Dax) e Lauren Von Ness vs. Allie
Isto e muito mais, hoje, a partir de 23 horas, na cobertura exclusiva do House of Wrestling
Cobertura:
IMPACT Grand Title: Aron Rex vs Moose (c)
- Moose venceu com um ''Game Breaker''.
Mandrews vs Aiden O'Shea
- Mandrews venceu com um ''Shooting Star Press''.
Strap Indian Match: Tribunal (Basille Baraca e Baron Dax) vs Al Snow e Mahabali Shera
- Shera e Al Snow venceram ao tocar os Turnbuckles ao mesmo tempo.

Lauren Von Ness vs Allie
- Allie venceu com um ''Reverse DDT''.

TNA World Heavyweight Championship Match: Eddie Edwards (c) vs Ethan Carter III
- O combate terminou em ''no contest'', quando Eddie Edwards deu ''tap-out'' para o ''Coquina Clutch'' de EC3 ao mesmo tempo que EC3 sofreu a contagem de três por estar com os ombros no chão.



TAGS: Coberturas, Destaques, Impact Wrestling