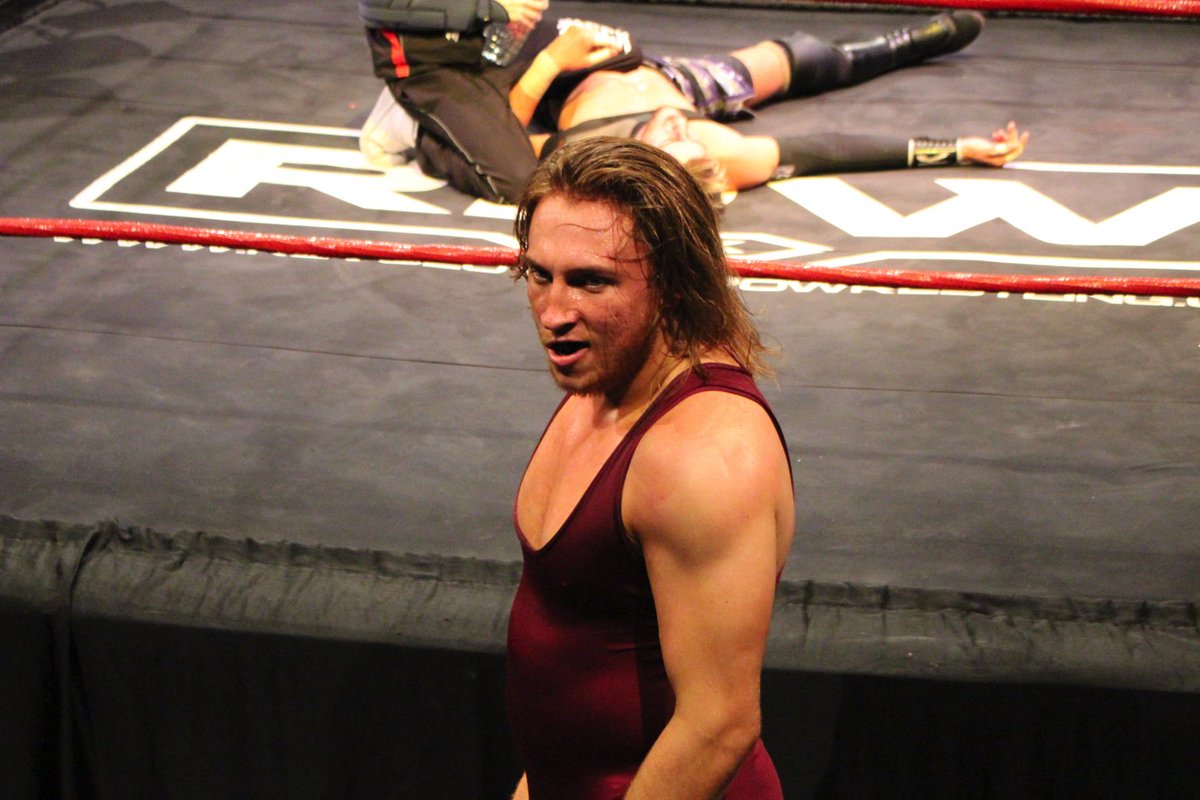 A Revolution Pro Wrestling realizou na noite passada o evento "Live At The Cockpit 25" no London Cockpit Theatre em Londres, Inglaterra. Como destaque do evento, Jinny enfrentou Deonna Purrazzo com o British Women's Championship em jogo na decisão final do torneio feminino.
Cobertura:
O show começa com Lorde Gideon Grey chegando ao ringue. Ele chama Eddie Dennis e oferece-lhe um lugar na Legion Of Lords. Eddie Dennis rejeita a proposta e acaba aplicando um suplex, o que resulta num combate.
Lorde Gideon Grey
derrotou
Eddie Dennis por desqualificação depois que Lord Gideon Grey acusou Eddie Dennis de o atingir com uma bengala.
British Women's Championship Tournament Semi-Final:
Deonna Purrazzo
derrotou
Zoe Lucas por submissão para avançar para a final do torneio.
A seguir teremos outro combate pelo torneio, que decidirá o evento principal desta noite com a final do torneio.
British Women's Championship Tournament Semi-Final:
Jinny
venceu
Millie McKenzie por pinfall para avançar no torneio.
O combate pelo Undisputed British Cruiserweight Championship programada entre o campeão, Kurtis Chapman (c), e Rob Lias tornou-se uma Six Man Tag Team Match depois que Josh Bodom, Will Ospreay, Zack Gibson e Travis Banks se envolveram no combate.
Kurtis Chapman, "The Aerial Assassin" Will Ospreay & "The Kiwi Buzzsaw" Travis Banks
venceram
Josh Bodom, Zack Gibson & Rob Lias por pinfall.
"The Bruiserweight" Pete Dunne
venceu
Chris Brookes (c/ Kid Lykos) por pinfall.
Charli Evans & Nina Samuels
venceram
Sammii Jayne & Zan Phoenix por pinfall.
Após o combate, Sammii Jayne atacou Nina Samuels.
Undisputed British Heavyweight Championship Match: Zack Sabre Jr venceu Martin Stone por submissão para reter o título.
Após o combate, Martin Stone desafia Zack Saber Jr a uma revanche. Zack Saber Jr responde com um Low Blow em Stone.
British Women's Championship Tournament Final: Jinny venceu Deonna Purrazzo por pinfall para conquistar o British Women's Championship.
Fim do Show.
COMENTÁRIOS