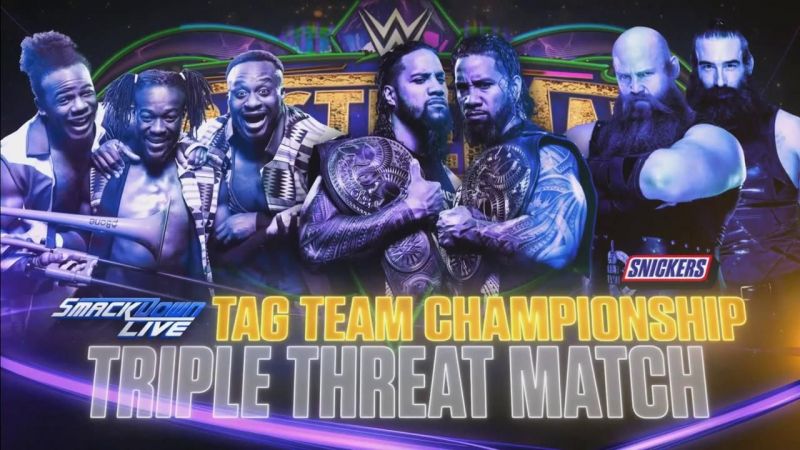 Há poucos dias, fãs começaram a se manifestar nas redes sociais afirmando que o WWE App havia revelado que a Triple Threat Tag Team Match entre The Usos, New Day e The Bludgeon Brothers seria agora uma TLC Match, porém a postagem no aplicativo teria sido apagada logo em seguida.
Someone on reddit said that WWE App announced that the 3 Way match for the SD Tag Titles was now a TLC match. And the news got deleted son after. MY GOD, THE SMACKDOWN LADS ARE GOING ALL-IN AT WRESTLEMANIA

— Italo Santana (@BulletClubItal) 28 de março de 2018
Se tal estipulação for real, a WWE deverá anunciá-la durante a próxima edição do SmackDown Live, na terça-feira.