Definida a final do WWE King of the Ring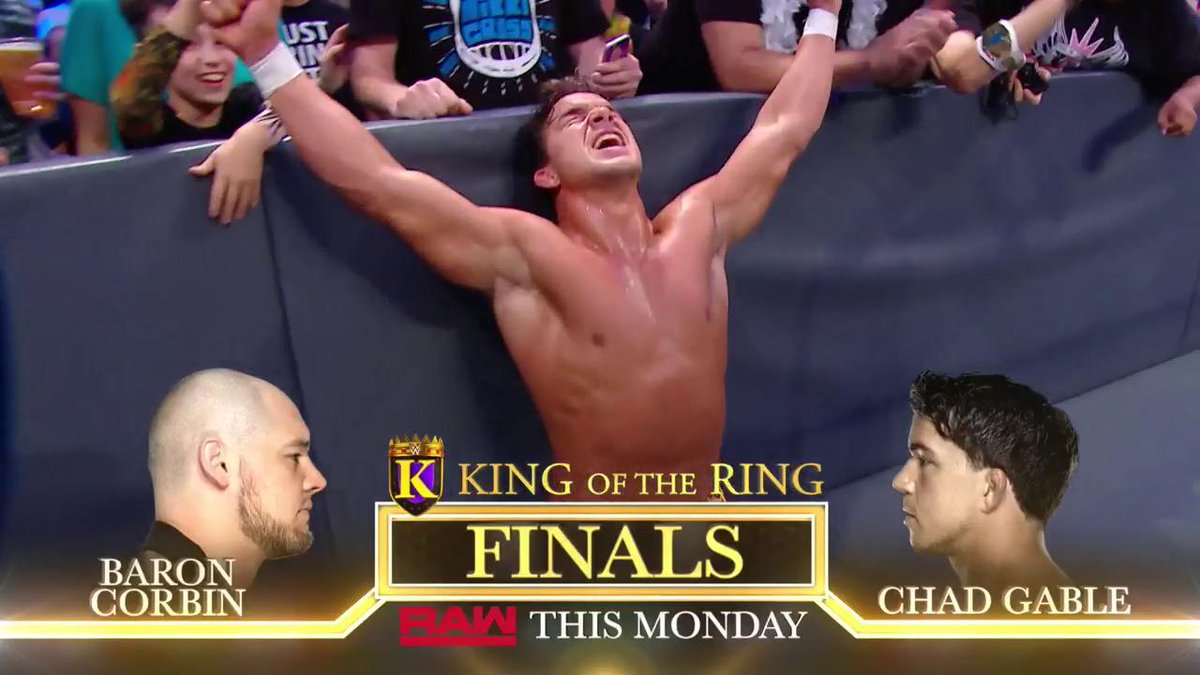 Na noite passada, durante o SmackDown Live, Chad Gable derrotou Shane McMahon pelo placar de 2-0, numa 2 Out of 3 Falls Match, válida pela semi-final do WWE King of the Ring, avanaçando para a grande final.

A luta final, que será contra Baron Corbin, ocorrerá no próximo episódio do Monday Night RAW, onde, será coroado o novo King of the Ring.
Gosta da House of Wrestling? Também estamos no Instagram e Facebook, siga-nos por lá e receba nosso conteúdo direto na sua rede social.